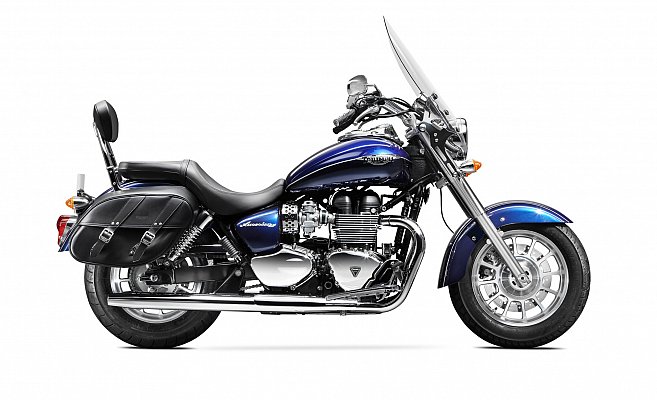 Triumph America LT
Enquire
Triumph's Touring Cruiser.
For those who like to ride with their feet forward, Auckland Motorbike Hire now have the beautiful America LT for hire. This bikes has a wonderful exhaust note from its 900cc twin cylinder engine and comes with a large protective wind shield, foot boards and shower proof side panniers.
A large fuel tank giving over 350kms of range and the comfort to enjoy it.